02-05-2019, 02:54 PM -
after ZX great mame release, i fell in nostalgia, again
this would be a thread to share old arcades (better if not too much popular) you have played (or watched played) during childhood/youth, on real coin ops
the first i want share is Roc n Rope, 1983 Konami.
i have played this in late 80s (88/89), its a no scrolling game, where you must go in the upper side of the screen, avoiding prehistoric mans and dinosaurs, to reach the 'bird of fortune'
you cant jump, to reach other platforms you must use an harpoon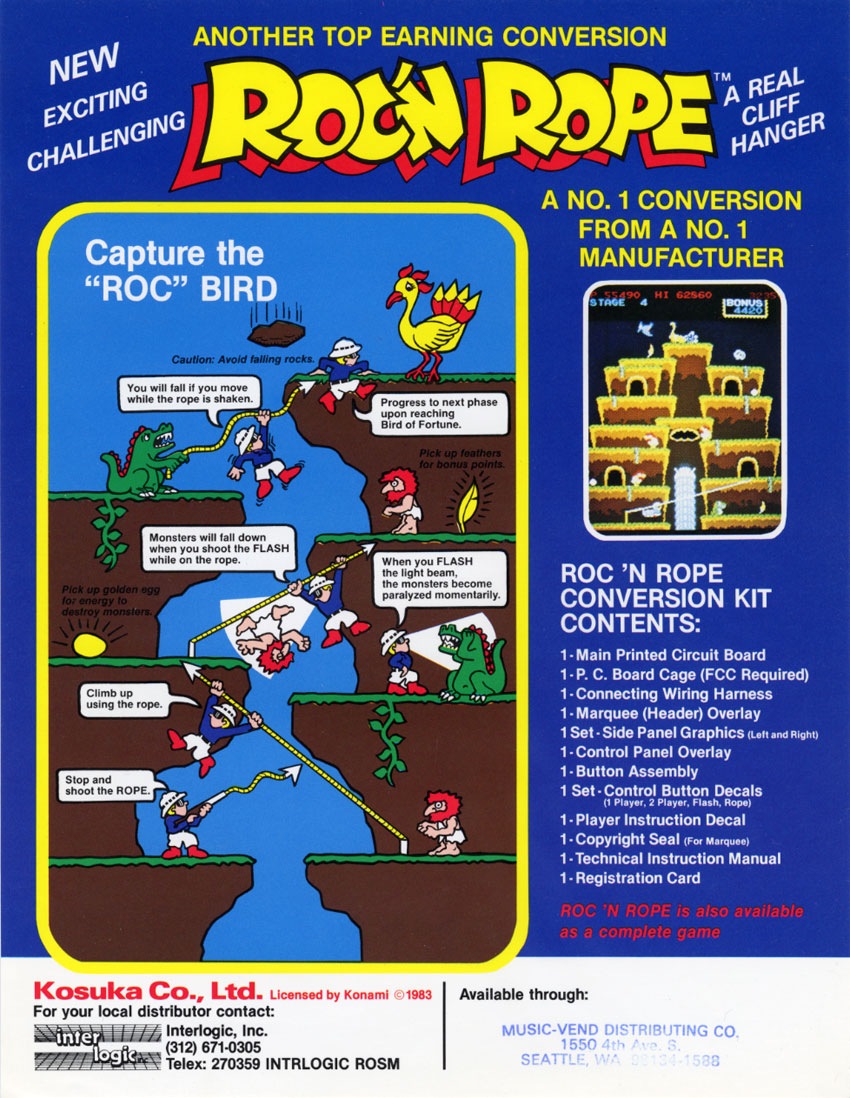 This post was last modified: 02-05-2019, 03:03 PM by Kremiso. Edited 1 time in total.